Whether you've been waiting for it for months or just looked into it out of curiosity, you've probably watched (or even completely binged) Netflix's new horror series Chilling Adventures of Sabrina. There are bonus points if you're a Riverdale fan though, as the new drama is written and executive produced from the same team. Long story short, it's bound to be yours (and everyone else's) new favorite show.
After watching all ten episodes over the course of two days, we couldn't help but compare CAOS to Riverdale. With both dark and mysterious themes as well as amazing female empowerment, keep scrolling to see how we're connecting the dots to some of this generation's most beloved shows.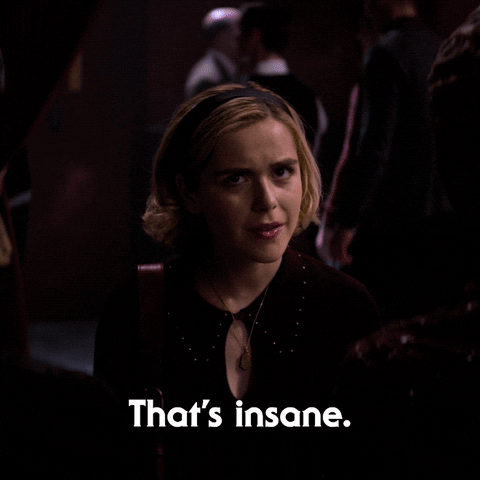 1. Season 1, Episode 2 (The Dark Baptism)
A lot of Sabina watchers would find this surprising, but Sabrina and the Weird Sisters have teamed up to teach the jocks who bullied Susie, Sabrina's friend, a lesson. When Sabrina informs the jocks that the sisters don't go to Baxter High, one of the jocks asks if they're from Riverdale High. "You wouldn't know," Prudence replies. "It's a special school."
2. Season 1, Episode 3 (The Trial of Sabrina Spellman)
Pointed out by production designer Lisa Super in an interview with House Beautiful, there's a Jughead crown at the top of the bookshelf at Baxter High. This small Easter egg pops up during Roz's quest to prove Baxter banned books years ago.
Later on the episode, a student is also pinning up a small poster for a bowling match (LOL) between Greendale Ravens and the Riverdale Bulldogs. Just try to imagine Reggie bowling… doesn't that sound amazing?!
3. Season 1, Episode 7 (Feast of Feasts)
This is probably the biggest crossover of the two shows so far! If you've watched season three, episode two of Riverdale, Ben Button jumped out of a window. HE THEN APPEARS IN GREENDALE AT MS. WARDWELL'S WITH A PIZZA DELIVERY! For Ben to visit Greendale after jumping out of the hospital window in Rivedale is very confusing, but this will make fans talk about the possibilities of a crossover even more.
4. Season 1, Episode 10 (The Witching Hour)
After Harvey kills the resurrected version of his brother Tommy, Sabrina checks in on her better half at school. When she asks how everything is going, Harvey reveals that he and his dad called a funeral home in Riverdale (Thorn Hill???) and not the Spellman's for obvious reasons.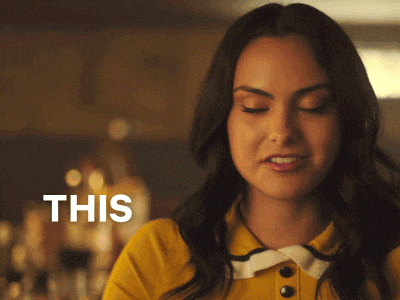 With so many fascinating connections already between the two shows, are you excited and hoping for a big crossover between Riverdale and Chilling Adventures of Sabrina? Let us know by leaving a reaction down below!