CMT is adding a new reality series to its spring programming and from the looks of the first teaser, it's bound to be your (and our) new favorite show!
Music City documents the lives of five central characters – Kerry, Rachyl, Jessica, Jackson, and Alisa, and three supporting characters — Jessica, Bryant, and Sarah – as they chase their dreams of music, success, fame, and romance in Nashville. Entering the next chapter of their lives, they're faced with real choices that carry real stakes for their careers, their relationships, and their futures, as they navigate the rocky road on the journey of self-discovery.
"'Music City' is like the real version of the show Nashville," cast member Rachyl tells CS Country in an interview. "It follows a group of young people — we're all in our 20's — chasing out dreams and figuring out where we fit in this city."
The show is executive produced by Adam DiVello, who worked on hit MTV reality shows such as Laguna Beach and The Hills. If that doesn't give you a hint on how amazing the production quality will be, than we're not sure what will. DiVello's work made such a HUGE impact on fans from the 2000s' lives, and is bound to yet again with the debut of Music City. 
"Working with Adam was so fun," cast member Alisa shares with CS Country. "He's such a creative person, so it was great to have his energy there. He also encouraged us to be ourselves at the same time, which was absolutely amazing."
"I watch [Laguna Beach and The Hills] religiously. I am a huge fan of Adam's work, so I was fully excited when this concept came along," Rachyl adds.
In addition to seeing how Kerry, Rachyl, Jessica, Jackson, and Alisa, as well as Jessica, Bryant, and Sarah navigate through Nashville, Music City will also showcase the artists' original music, which Alisa says will be one of the reasons why people will watch new episodes each week.
"You'll get to see us on stage playing at local bars as well as in the studio writing songs together," Alisa says. "We perform our originals, but we also have some covers in there. We'll be covering artists like Ed Sheeran, Selena Gomez, and John Legend, so it is all over the board. We're not trying to hit one specific person with this show; we're trying to hit everybody and I think the music this season will bring people together."
While we get to see everything unfold throughout the season, there are still some things that go on behind-the-scenes that you don't see in each episode. When we asked Rachyl, Jackson, and Alisa about some BTS secrets, their answers were actually jaw-dropping.
"There is no hair and makeup on our show! We have to do it all ourselves; its awful," Rachyl laughs. "We are not fashionistas or makeup stylists or hair people. Hopefully we did well enough!" Elisa adds, "I went to Sephora and asked how to do my makeup," with Jackson following, saying, "apparently I wear some pretty tight jeans."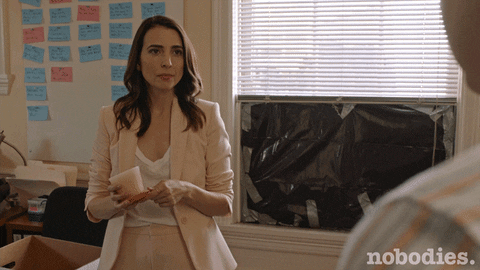 While there are so many reality shows on the market right now, Music City is a must-watch for your weekly programming for these three reasons. The show gives you a look inside the budding city of Nashville through the lens of a local, real-life situations and drama from a genuine cast, and inspiration to achieve your dreams no matter what they may be.
"Music City shows that there's more to Nashville. People come to Nashville and they think Honky Tonk, Broadway, everyone wears cowboy boots, but there's so much more to it," Alisa shares. "It really is a beautiful city and the show showcases that."
"You will see us at our best and sometimes our worst, but that's how it goes when we're trying to make it and make strides in the music business," Jackson adds. "We're a really fun crew so you can expect laughs, some of us get bitten by the love bug, and of course drama."
Music City premieres this Thursday, March 1st @ 10PM ET on CMT. Take a peek at a teaser below and click through the gallery to learn more about each cast member!