"Is it just me, or do The Vamps get hotter every time I see them?"
If you are a longtime fan of the British four-piece band of Bradley Simpson, Tristan Evans, Connor Ball, and James McVey, you can imagine I've spoken the above quote way too often. In fact, with every new music release from the guys, I find myself dumbfounded all over again. The Vamps are back with their latest music video for the track, "Just My Type," and now I'm here practically running a fever.
This particular music video shoot took the guys to Morocco, where vibrant colors, gorgeous architecture, and beautiful landscapes for the story being told. The story in question is one where Brad steals the show as he tries to woo the perfect girl who always keeps him guessing.
But none of us are over here complaining.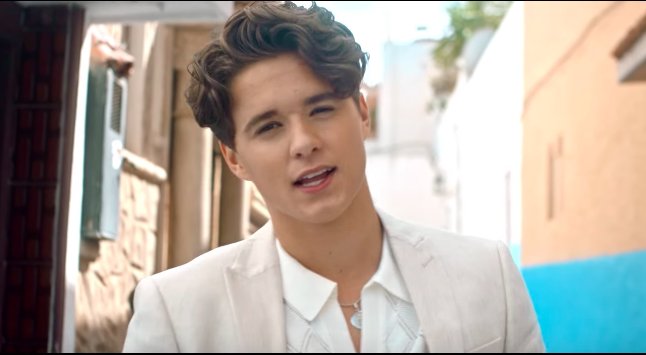 What I've learned over the years as a Vamps fan is that their songs are about telling stories, their music videos are cinematic masterpieces, and they are worth celebrating.
Make sure to check out The Vamps' new "Just My Type" music video in the player above, and share all your unfiltered reactions with us below.
Plus, be sure to keep an eye out for the second part of the guys' album Night & Day, which is being released on July 13. It's sooner than we can emotionally handle, but somehow still too far off.